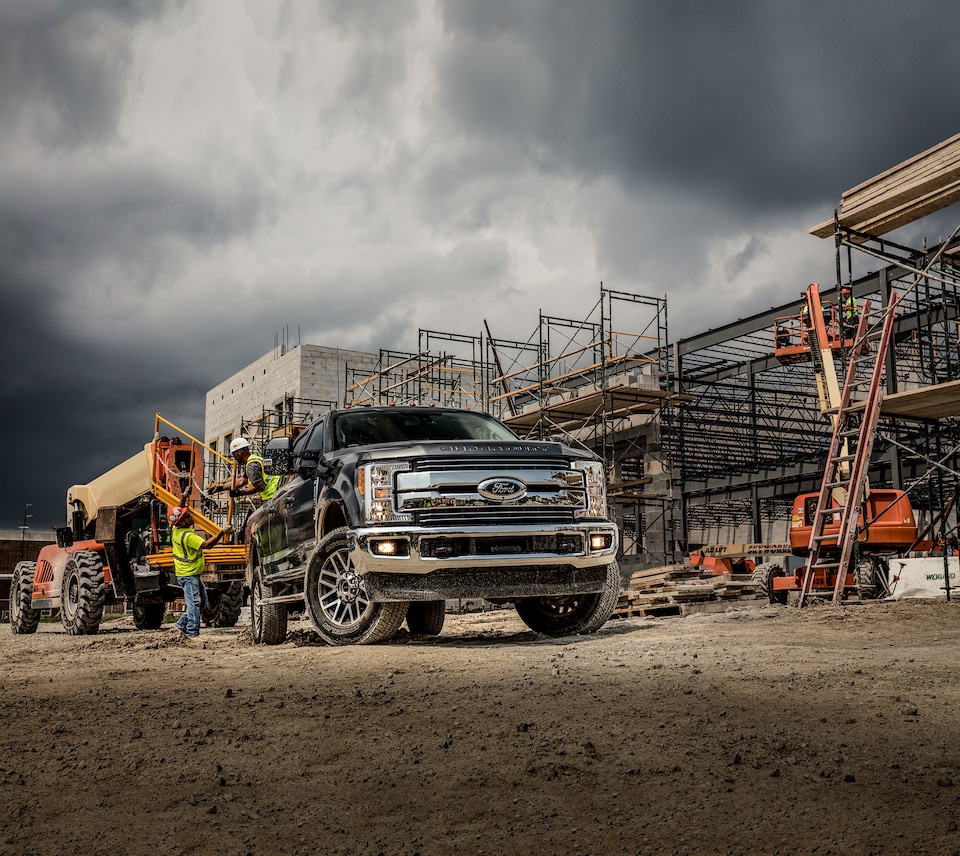 ​
Lots of drivers around Springfield, MA find that the award-winning Ford F-150 has what they need for any and all business and pleasure tasks they need a truck for, but for those drivers that are looking for even more power, ruggedness, and capability, the 2019 Ford Super Duty lineup is the place to search for their next truck.
With three different models, the Ford F-250, F-350, and F-450, to choose from and a range of trim levels, cab sizes, and other options to further customize your new truck, this lineup is sure to have the heavy-duty truck that you covet. Each model uses military-grade aluminum in the body and comes with powerful engines, gas or diesel, so you know that they're ready for towing trailers whether it's a conventional trailer, gooseneck, or fifth-wheel. Plus, the stiff bodies allow for a max payload rating of 7,640 pounds if you have a lot of weight to put in the bed.
These trucks aren't only some of the toughest, they're some of the smartest. As 2019 models, they come with the newest features, like adaptive steering that adjusts steering ratio, and some of these features, like the live-drive power takeoff, are unique among their class. These features don't only help you work either because available safety features, like blind spot monitoring that can detect when you have a trailer hitched on, may help you avoid accidents along the way.
You can find the 2019 Ford Super Duty truck offers on our website or at our dealership, so check them out if you're looking for a truck that can help with any task. Not sure that you're ready for the awe-inspiring capability of the Super Duty truck lineup? You can look through the other models in our new inventory and reach out to us if you have any questions about our offers!