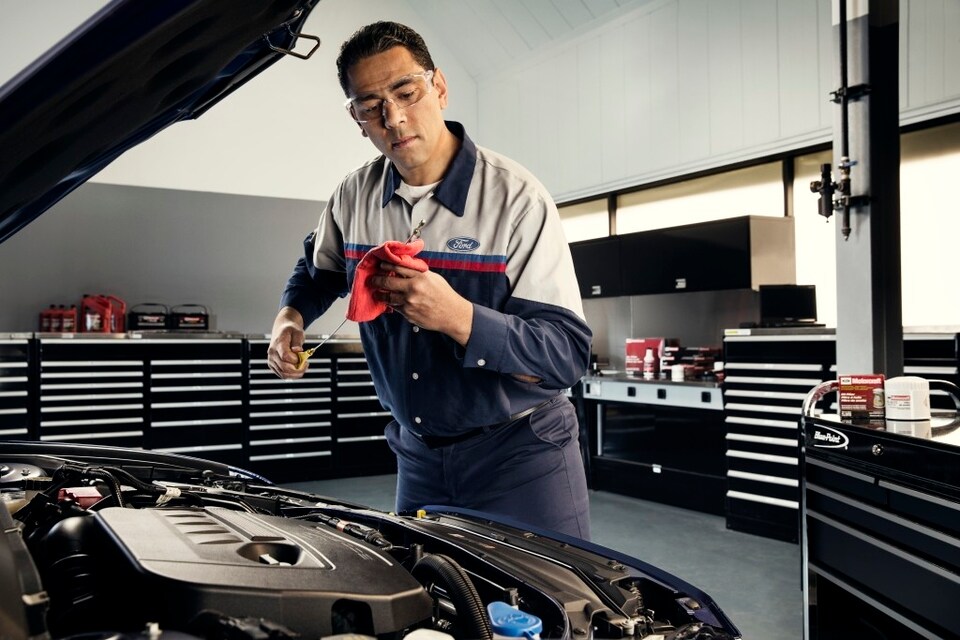 ?
Spring Service for Your Ford
Spring is one of the best times for auto maintenance. You're already freshening up the house with spring cleaning, so why not make sure that you get your car, truck, or SUV ready for this year with some springtime maintenance.
Spring Auto Tips
Change Your Oil: You hear this one again and again, but that's because it is so important. Having fresh, clean oil can help prevent damage down the line by keeping your engine's parts moving freely and preventing excessive heat caused by friction. Not sure if it's time to change your oil? Just give us a call! We'll set you up with a routine oil change schedule that meets your needs.
Check Your Battery: If over the winter you had to jump-start your car, or it's taking a little longer to turn over when you go to start your car, then it might be time to replace your battery. We can quickly and easily tell if your battery needs replacing, so don't hesitate to stop by and see us.
Check Belts & Fluid Levels: Cold and freezing temperatures can do a number on your engine, and one thing that you should check every spring is your belts, checking for any signs of cracking, fraying, or wear. Most belts are simple to replace and take less than 10 minutes. Other fluid levels, besides your engine oil, to check are your windshield washer fluid, engine coolant, and even your power-steering fluid. When you service with us at Sarat Ford, we'll make sure all of these things are at the proper level every time you come in.
Don't wait to schedule your next service appointment with us here at Sarat Ford in Agawam.