Find the 2020 Ford F-150 for Sale at Sarat Ford Lincoln
Sarat Ford Lincoln is here to talk about the new 2020 Ford F-150 and how impressive it really is. When it comes to trucks, you know that the F-150 is one of the most well-known vehicles out there, and for good reason. Not only does the truck look commanding and powerful, its performance is off the charts. We are going to touch on some features that make the new 2020 model impressive.
Performance
 The Ford truck's performance starts with the engine, and the new F-150 comes with a number of choices worth exploring. The most commonly used is the 2.7 turbocharged EcoBoost V6 engine. This may seem small, but it is actually a powerful engine that is capable of giving you up to 325 horsepower, and that is nothing to scoff at, especially compared to other trucks of its class. Those who want a little more for their money may want to consider using the 5.0L TI-VCT V8 engine. This is a powerful V8 engine that gives you the muscle you are going to need from this vehicle when you have a lot to haul. Keep in mind that the truck comes with a total of 10 different transmission speeds to help you control how you use the power available to you. Remember that you have the choice between these engines and four others, so make sure you look through our inventory to find out more.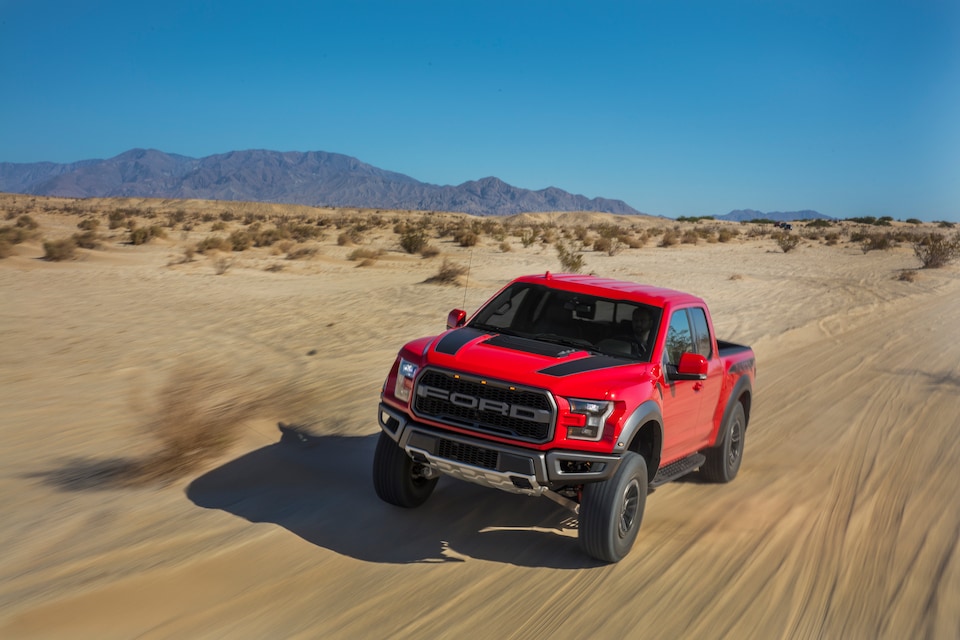 Trim Levels
 The next thing you are probably going to be interested in are all the trim levels available. Ford knows you love choices, and has done its best to make sure you get all the choices you want with the F-150. You have a grand total of seven different trims to consider. The Ford F-150 XL has the smallest engine but can still pack a punch like nobody's business. After the XL, there is the XLT, which is a bit of a boost from the regular XL. If you want some of the bigger and more powerful trims, then you should look at the Lariat, the King Ranch, or the Raptor. The Platinum and the Limited are more luxurious trims.
The most expensive, and the one that has all the perks you might want to consider, is the Ford F-150 Limited trim. This is the trim that uses the high-output 3.6L V6 EcoBoost engine that offers up to 450 horsepower. This is also the model that allows you and your passengers to explore the night with an added moonroof. Keep on looking at all of the models in our inventory to find the one that works for you.
Safety
The next thing we have to talk about is safety. We know that any driver is going to feel better knowing they are in a vehicle that was made to protect them. Ford knows this, which is the reason it has added a number of safety features to the F-150, such as the high-strength, military-grade steel that it used to construct the truck. Those who are worried about the truck taking a hit can relax a bit. The mighty Ford truck does come with blind spot monitoring, too. You don't have to worry about switching lanes when you have a vehicle in your blind spot because your truck is going to warn you about the vehicle you might have missed. These are just some features you'll find in the F-150, but there are others to explore.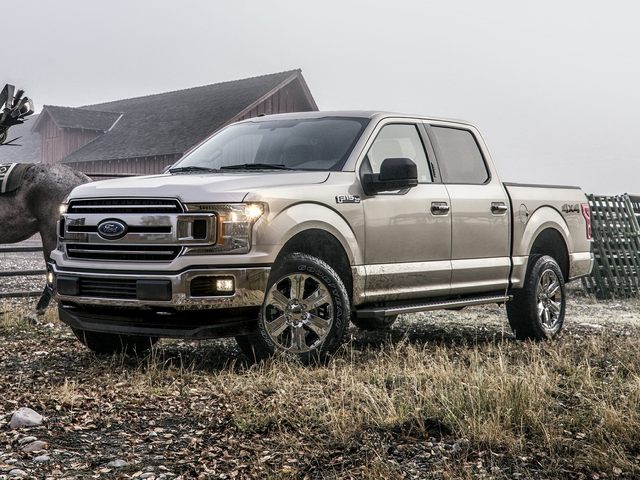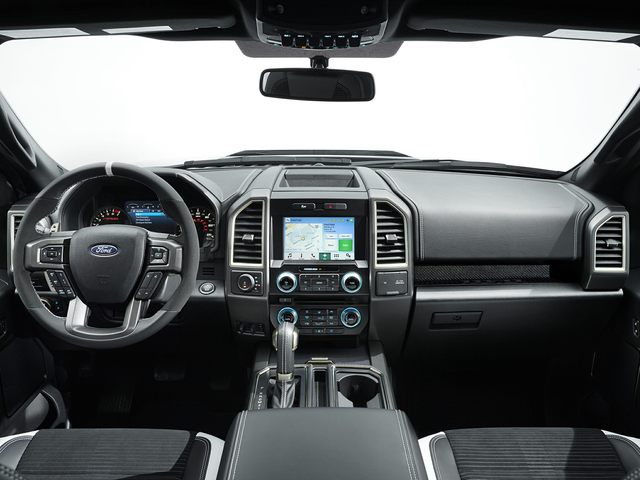 Technology
There is a lot of tech tucked into this truck, like its capability to connect to Alexa. Yes, you read that right; you can connect to Alexa and have her order stuff for you from Amazon or have her control things in your home if your home is smart and linked to Alexa. You may be able to do things like turning on your AC before you get home so that it is the exact temperature you need it to be by the time you walk through your doors. You can also connect your smart devices to your truck with no problem. All of these features and more can be yours if you give Ford a shot.
Test Drive a New Ford Truck Today
These are just some reasons our Ford sales team loves the Ford F-150. Come on down to Sarat Ford Lincoln and take the F-150 out for a test drive. You can discuss trim levels, features, specifications, and Ford financing with our representatives. We look forward to getting you inside the Ford pickup of your dreams!
Hours
Monday

9:00 am - 8:00 pm

Tuesday

9:00 am - 8:00 pm

Wednesday

9:00 am - 8:00 pm

Thursday

9:00 am - 8:00 pm

Friday

9:00 am - 6:00 pm

Saturday

9:00 am - 5:00 pm

Sunday

12:00pm - 4:00pm